Screaming Circuits, a division of Milwaukee Electronics, has been a great supporter of NEDME in recent years, and we're thrilled to have them as one of this year's Gold Sponsors.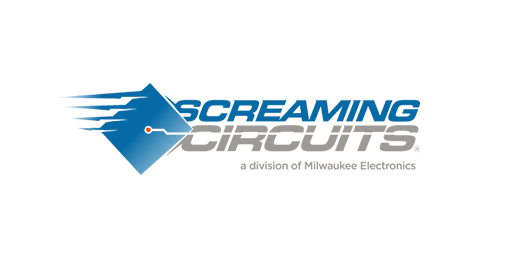 Duane Benson, Marketing Manager and Chief Technology Officer at Screaming Circuits, will also be giving one of our keynote addresses this year, "The Next Ten Years in Electronics Manufacturing," as well as a technical talk on "Last Minute DFM in a Crazy Startup World." Duane was kind enough to take a few minutes to talk with us about his experiences as a manufacturer and his hopes for this year's NEDME.
Tell us about one of your favorite things about the NW electronics and manufacturing community.
I'm a big proponent of the entrepreneur. Most of my career has been working in or supporting the start-up world, with hardware startups being my focus these days. We have a pretty vibrant start-up community here in Oregon, and have had for quite a few years, but it's not as well known outside the area as it should be. Everyone knows Oregon for the beautiful wilderness, Nike, and Intel. All of those are great things, but we're so much more than just trees, shoes, and CPUs. NEDME is really all about spreading that word – supporting the design and manufacturing community, and hopefully, bringing more business this way.
Are there particular changes in the electronics marketplace that you think your company is especially well-positioned to meet?
Over the last decade and a half, Screaming Circuits has been pioneering the online sales of flexible electronics manufacturing services. We figured out how to make small and unforecastable volumes into a profitable business. We took a 6- to 8-week quote, order, and prep (NPI) cycle and turned it into a 6- to 8-hour process. That, along with crowd funding, inexpensive fast shipping, and a few other advances, has been a primary driver in bringing the hardware startup back to this country. Though manufacturing doesn't have the broad audience or glamour of consumer e-commerce, I think that what we've done for electronics manufacturing is on the order of what Amazon did for consumer shopping. Even more change is in store over the next decade. That change, and the chaos that comes with it, is what we really thrive in.
What are you hoping to get out of sponsoring this year's NEDME?
I'm really looking for a cooperative gain. I know Screaming Circuits will get some good exposure from the show. I'm really hoping that we can also get more participation in the Electronics Manufacturing Association of Oregon (EMA, a parent organization to NEDME) by exhibitors and attendees alike. There are a number of industry associations in the area, but the EMA is the only one dedicated solely to all electronics design and manufacturing. I'd love to see more engineers and manufacturing folks get involved. The more participants we have, the more value we can bring to our members.