The NEDME team is very pleased to welcome back ControlTek as one of our Gold Sponsors this year. We caught up with Bonnie Hadley, Electronics Design & Manufacturing Sales at ControlTek, and she shared some of her thoughts with us in advance of the show.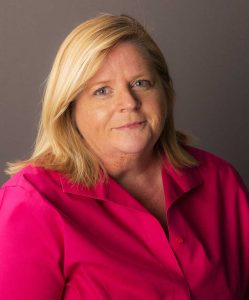 What unique strengths do you think ControlTek brings to the electronics industry in the Pacific Northwest?
Our Test Engineering team is atypical for contract manufacturers of our size, but critical to what we do. Often, testing is an afterthought. We find that planning for test up front makes it more effective and economical. Design For Test is just as important as Design For Manufacturability. We take that seriously – there's no point in shipping products that don't work.
Of all of the new technologies and challenges on the horizon for ControlTek, which are you most excited about?
We are once again participating in the MECOP (Multiple Engineering Cooperative Program) with the honor of working with some very talented engineering students. These young professionals are eager to learn and bring fresh perspectives to our company that are invaluable. In turn, the students gain real world work experience that will impact them throughout their career. We are excited to have the next generation of engineers working with us, and looking forward to advances they will make!
ControlTek has been a strong supporter of NEDME for years – what kinds of benefits has ControlTek seen from its involvement with the show?
Meeting new people with new projects and new technologies is the point of the Expo, and the primary reason ControlTek participates. We find it's also a wonderful opportunity to network. More and more, new business is the result of referrals and connections; events such as NEDME strengthen these relationships.