Over the years NEDME has proudly partnered with the Oregon Food Bank raising almost $38,000 in cash donations over the years.
Thanks to the great turnout and continued success of the NW Electronics Design & Manufacturing Expo in 2019, the NEDME committee was able to make a donation to the Oregon Food Bank for $2,000.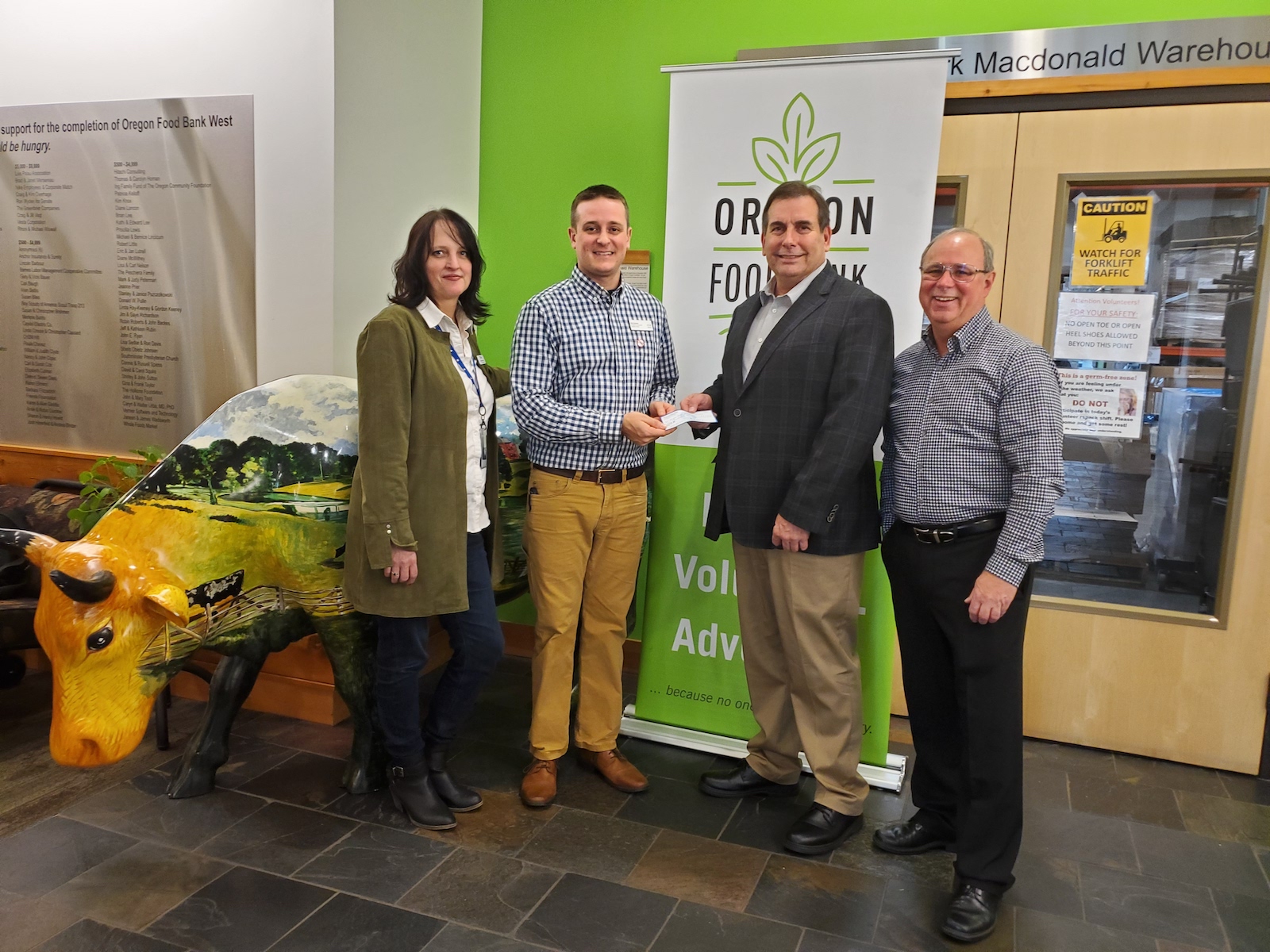 Every year since its inception in 2000, NEDME has donated proceeds to the Oregon Food Bank. Along with annual cash donations, food collected at the expo is given to OFB—over 4,000 pounds over the last ten years. The NEDME committee is proud to continue this tradition as the expo grows and thrives. Thank you for being a part of it and helping to serve those in our community who are hungry.
We'll be back next year for another great show—thanks to all of our sponsors, attendees, and exhibitors!