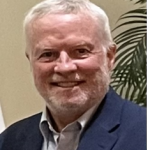 Phil Bride, over his career, has developed successful teams and organizations. As an executive mentor, coach and trainer, Phil brings over 30 years' management, business growth experience to new and experienced business leaders.
Phil built and ran multiple companies for others and himself. His latest is Rogue River Consulting, a consulting firm focused on leading small businesses through growth stages as well as professionals dealing with dynamics of developing staff and working with colleagues.
Previously, Phil was president of JRI, an international business intelligence (BI) company, providing KPIs (Key Performance Indicators) software systems for growing businesses. He developed teams and territories in the US, CA, EU, and APAC.
Phil uses a highly practical approach that parallels sports with a mix of business/leadership skill development, mentoring/coaching, and training.
Phil holds a Master of Business and Bachelors of Science from University of Portland. Phil has trained extensively in business processes, management and leadership best practices, is certified in DISC assessments and professional development.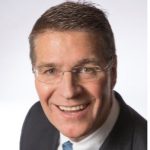 Joe Connors is Vice President and Commercial Relationship Banking Officer at Columbia Bank.
A former CPA, his in-depth knowledge and experience in Finance, Accounting and Banking Joe has proven himself an invaluable asset to his clients. He has established himself as a banking leader in a number of regional industries, including Manufacturing, Distribution, Construction and Professional Services. Joe invested the first 20 years of his professional career in public and private industry accounting. His most recent 18+ years have been dedicated to assisting clients in commercial banking.
In addition, Joe writes and speaks on the subjects of access to and the cost of capital, and the importance of avoiding too much emphasis on the Income Statement to the exclusion of the Balance Sheet, and service quality.
Joe is a graduate of Assumption College in Worcester, MA where he earned his BA in Accounting. He subsequently earned an MBA from Babson College in Wellesley, MA and is a graduate of the prestigious Pacific Coast Banking School – a masters-level program offered through the Pacific Bankers Management Institute and the University of Washington, Foster School of Business.
Active in non-profits, he serves on the Boards of St. Andrew Legal Clinic (2011-2021), VertueLab (formerly known as Oregon BEST) and Construction Financial Management Association – Portland (OR) Chapter. He is an active member of Vistage and a Founding member of the Portland Chapter of the Financial Executives Networking Group.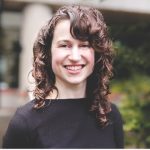 Laura Zager serves as Director, IP Counsel for Software and Artificial Intelligence at Thermo Fisher Scientific, joining Thermo Fisher in 2021 after 13 years in private practice.  Laura holds undergraduate degrees in engineering and mathematics from Swarthmore College, master's and doctoral degrees in electrical engineering and computer science from the Massachusetts Institute of Technology, and a law degree from Harvard University.  Laura and her family live in Portland, Oregon.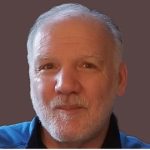 Leonard Weitman is Principal Consultant at Weitman Consulting. Leonard provides executive coaching and manufacturing consulting services. He has managed operations around the US and overseas with titles that included VP Technical Operations, Project Director, Director of Operations, and Manufacturing Manager, at technology companies including Tektronix, Applied Materials, Mentor Graphics, Bend Broadband, ASM International, and Veeco. In addition to working across the US, his experiences include working and managing in the UK, Ireland, France, India, Egypt, Japan, and China. Leonard holds a BS in Industrial Engineering from Oregon State University and an MS in Engineering Management from Portland State University. He was named a member of the Oregon State Academy of Distinguished Engineers in 2012 and the Portland State University Academy of Distinguished Alumni in 2019.
Darren Hitchcock (Panasonic Electronic Materials) has over 30 years of experience in the PCB industry.  He obtained a BS in Mechanical Engineering from Montana State University in 1992.  He began his career at Tektronix as a mechanical process engineer in their circuit board division (Building 38).  This division of Tektronix was later spun off as Merix Corporation in 1994 (The factory is now TTM Forest Grove).  While at Merix he transitioned to FAE (field applications engineer) providing DFM support for OEMs in the infrastructure, high end computing, medical, flexible circuit, and military/aerospace markets.  In 2005, Darren started with Multek as an FAE supporting customers in similar markets.  In 2013 Darren joined Intel as a materials engineer and later managed that team in the global supply management (GSM) organization.  In 2018 Darren started with Panasonic in their electronic materials business division working with OEMs with technical support for rigid and flexible circuit materials and now manages that team. 
Darren is currently the chair of the IPC 3-11a Subcommittee responsible for the IPC-4101 laminate and prepreg specification.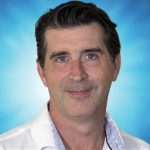 Nolan Johnson brings 30 years of career experience focused almost entirely on electronics design and manufacturing. As managing editor for SMT007 Magazine and PCB007 Magazine on a bimonthly basis, Nolan participates in quality interviews that explore the subject matter that is on the cutting edge and in the forefront of technology in the electronics assembly and bare board PCB fabrication industries.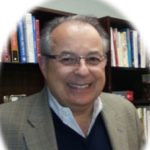 Vieira is a Certified Management Consultant and President & Founder of The QMP Group, a Portland-based consulting firm specializing in market strategy and marketing and sales organizational effectiveness.   
A cited expert, Jerry has authored three books, "Navigational Selling", "The Consultancy Navigator", and "Winning Against the Big Ships – Navigational Market Strategy for Small Firms". As a speaker, he has addressed a wide range of business, higher education, and professional association audiences, including the National Institute of Science & Technology (NIST), the Helsinki School for International Trade, Stanford University's Japan Trade Center, the American Electronics Association, Oregon Society of CPAs, KPMG and Price Waterhouse high tech forums, The Strategic Planning Institute, the University of Oregon Executive MBA, Willamette University and Portland State University business programs, and numerous CEO peer forums.
His articles on market strategy, management and the economy have appeared in Industry Week, CEO Refresher, Marketing News, The Quality Journal, Business Marketing, and Chief Executive Magazine. His varied career assignments include management and executive assignments in engineering, manufacturing, and marketing & sales in Fortune 500, and pre-and-post IPO tech firms.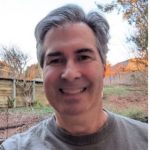 Ken Hiatt is a 30-year technology veteran with an emphasis on sustainable technology. As a Test and Measurement representative for Tektronix, Ken is immersed in the latest in test and measurement equipment covering high-speed designs with advanced processors, FPGAs, RF, PCIe, and other leading technologies and was host to the "Under the DUT" (device under test) Tektronix video series.
Duane Benson is a technology journalist, consultant and futurist. He has 30+ years in the electronics design and manufacturing industry as a developer, executive, speaker and writer. With more than a thousand published articles, Duane has a recognized track record of making complex subjects easy to understand and of evaluating information from more than just the obvious perspective. For more background, visit https://positiveedge.today.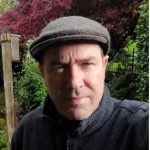 Robert Lawson Vaughn is the IT@Intel AI Domain Manager and a tech innovator who collaborates with enterprise IT organizations to address pressing challenges in IT. As Chair of the Intel IT Innovation Council, he helps to shape the future of IT with over 50 patents spanning AI, security, cloud, and more. He is also the founder of TrxSys.com, a startup exploring innovative transaction and trust models.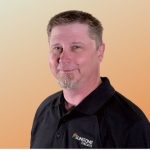 Matt Stevenson is VP and General Manager at Sunstone Circuits. Matt started in the PCB industry in 1995 and came to Sunstone in 2006. He has held multiple roles in his tenure at Sunstone (Quality Manager, Sales and Marketing, Vice-President of Sales and Operations) and now is leading the Oregon manufacturing facility as a member of American Standard Circuits. Matt's wide range of experience in the industry provides a unique perspective to continue to advance the technology and growth of Sunstone. His focus on continuous improvement, quality product, exceeding customer expectations, branding and growing the business places him as the most appropriate figure to manage Sunstone.
Stevenson has earned two Bachelor's of Science degrees in Chemistry and Chemical Engineering both from Colorado State University, as well as a Master's in Business Administration from Portland State University.